We live in the internet world where we hear stories of how celebrities have shed fat and built a muscular body with the help of the ketogenic diet. You may ask, what is Ketogenic Diet? It is a diet that involves consuming food that have low amount of carbohydrate and are high in fat. Frankly, it is all a different style of eating than general. We all are advised to eat nutrient-rich foods such as fruits, vegetables, whole grains, milk, and yoghurt to make it clear. But a person on a keto diet, all foods are restricted that have carbohydrates, the entire goal is to consume less than 50 grams per day, all this puts your body into a metabolic state called ketosis. In such a scenario, your body starts burning fat for energy, thus reducing your overall body fat.
We all know that Carbs are the main source of energy, and in case of Carb deficit, your body breaks down fat into ketones, which becomes a major fuel for the body. Now that we have understood what a keto diet is, let us discuss the Top Foods to Eat when you are on a Ketogenic Diet:
Vegetables- Vegetables are the cheapest keto diet you can consider when following a ketogenic diet. It would help if you were picky here. Buy a non-starchy variety of vegetables to boost your vitamin C and other vital minerals and fibre required for the digestion process. You can eat spinach, kale, arugula, kale, spinach, Swiss chard, cabbage, escarole and collard greens. It does not matter whether you eat fresh or frozen as long as you eat vegetables that grow above-ground are keto-friendly.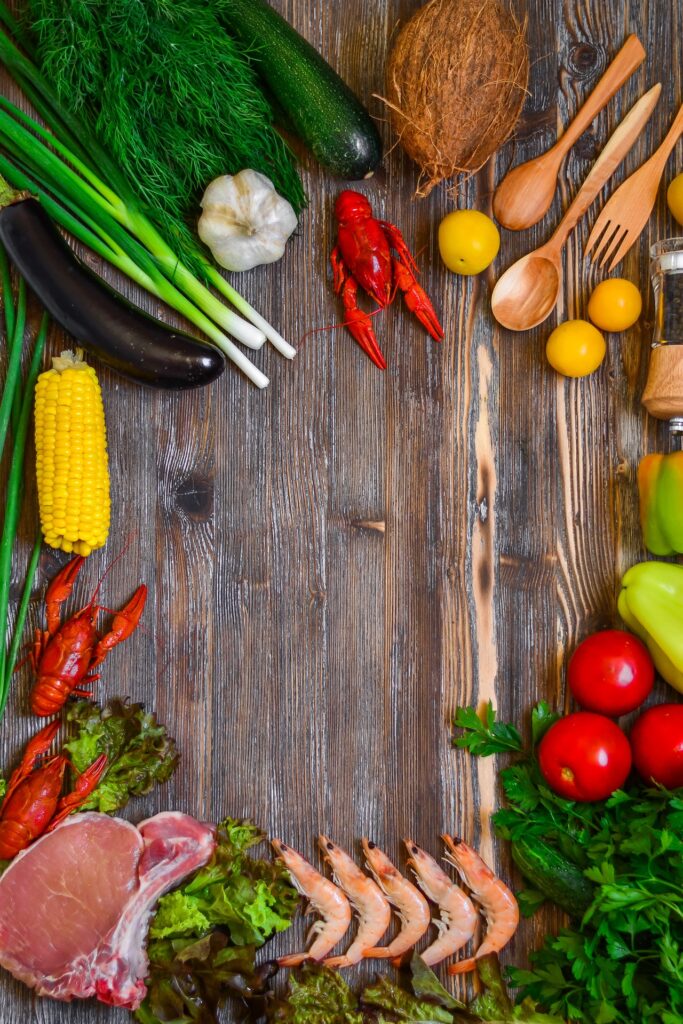 Fish and Seafood- You will be amazed to know that most fish are keto-friendly. The list includes sardines, mackerel, salmon, and herring.These fishes are nearly carb-free and rich in B vitamins, potassium, and selenium. You can also consider shellfish as most crabs contain no carbs, but oysters and octopuses have Carbs. Also, suppose you eat fish daily. In that case, it can improve your overall brain function and decrease the risk of heart disease, but in some cases, consuming fish increases insulin sensitivity.
Eggs– Eggs are known as powerhouse food, and if you don't like the taste of eggs, you can create a range of delicious meals with eggs that are low in carbs and high in protein. Since eggs are high in protein, you will feel fuller for a very long time and thus consume way less food throughout the day.Also, eat the yellow part as it contains most of the Vitamins, antioxidants, lutein and zeaxanthin that your body needs to function daily. Normal eggs contain less than 1 gram of carbs and about 6 grams of protein, making them the ideal keto food eggs suitable for keto.
Cheese– There aredifferent cheeses that you can choose for a keto diet as most of them are low in carbohydrates, and butter on the cherry they are high in fat, so your body can burn fat regularly. Also, cheese has a large dose of saturated fat that reduces muscle mass loss with ageing. It is also known for protecting against heart disease. But as there are many types of cheese options available, choose the low in Carbs.
Fruit & Berries– This will interests you to know that most fruits are low in Carbs because of the high-water content. Consuming a small number of berries are a perfect keto diet. You can also consume Avocados and olives, which are high in fats. They also contain fibre and are low in net carbs, thus aiding digestion in your body.
Closing Lines
As you can see, a keto diet has a range of benefits. Still, before following one, consult a health expert as everyone is different, and a drastic change in food consumption habits can negatively impact overall.